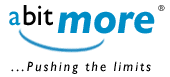 ---

BSA's official blog, a forum on important issues facing the software industry.
Updated: 19 hours 18 min ago
To address the opportunities and challenges of the remote environment, BSA | The Software Alliance developed a Response & Recovery Agenda for governments.
Last week, I testified before the Parliamentary Joint Committee on Intelligence and Security as part of an inquiry into the International Production Orders Bill, which aims to allow Australian law enforcement agencies access to data through the US CLOUD Act.
From remote learning and work to telemedicine and teleconferencing, today's technology has allowed us to remain connected from a distance and provided some semblance of normalcy to many lives and businesses around the world.
---
Source URL: http://www.abitmore.be/en/aggregator/sources/3
Links
[1] http://techpost.bsa.org/feed/
[2] https://techpost.bsa.org
[3] https://techpost.bsa.org/2020/05/27/fostering-a-resilient-economy-softwares-role-in-covid-response-and-recovery/
[4] http://www.abitmore.be/en/aggregator/categories/2
[5] https://techpost.bsa.org/2020/05/18/strengthening-collaboration-on-law-enforcement-access-to-data-in-australia-and-around-the-world/
[6] https://techpost.bsa.org/2020/05/05/software-powers-the-distance-economy/