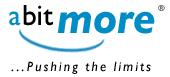 ---
Experienced professionals for various opportunities are welcome. Here are a few reasons why our consultants (employees or subcontractors) like working with us:
Individual approach.
Fair rates.
Win-win cooperation.
If you want, please forward us your resume. Consider using the contact [2] form on this website to actually contact us about it.
You may also want to consider subscribing to our newsletters [3], in which we frequently keep you posted about what's going on at our company, and in which we also publish existing job openings.
---
Source URL: https://www.abitmore.be/en/work_with_us
Links
[1] https://www.abitmore.be/en/work_with_us
[2] https://www.abitmore.be/en/contact
[3] https://www.abitmore.be/en/newsletter/subscriptions
[4] https://www.abitmore.be/en/taxonomy/term/22