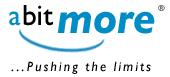 ---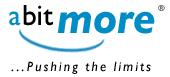 Thank you for visiting AbitMORE's website!
To give you an idea of the kind of content that you'll find within this website, here is a summary of its content:
Apart from the content areas mentioned above, you may want to look at some of the quicklink topics, such as:
the site map , for overview of all pages in this website, togther with a list of available RSS feeds.
the contact us page, includes our contact info and an option to contact us via this website.
---
Source URL: https://www.abitmore.be/en/node/1#comment-0
Links
[1] https://www.abitmore.be/en/node/1
[2] https://www.abitmore.be/node/17
[3] https://www.abitmore.be/nl/internet
[4] https://www.abitmore.be/nl/ict
[5] https://www.abitmore.be/en/work_with_us
[6] https://www.abitmore.be/en/news
[7] https://www.abitmore.be/about_us
[8] https://www.abitmore.be/website
[9] https://www.abitmore.be/sitemap
[10] https://www.abitmore.be/contact
[11] https://www.abitmore.be/en/taxonomy/term/5