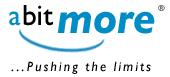 ---
Pierre Vriens is one of the founding members of AbitMORE bvba, acting as the CEO since then also. He graduated (twice ...) at the K.U. Leuven [2], a famous Belgian university: first in 1984 (Mathematics [3]) and later on in 1986 (computer sciences [4]).
For more info about Pierre Vriens, checkout any of these additional resources:
To contact Pierre directly, just use the contact [8] form.
---
Source URL: https://www.abitmore.be/en/about_us/management
Links
[1] https://www.abitmore.be/en/about_us/management
[2] http://en.wikipedia.org/wiki/Katholieke_Universiteit_Leuven
[3] http://wis.kuleuven.be/english/Welcome
[4] http://www.cs.kuleuven.be/cs/index-E.shtml
[5] http://www.linkedin.com/in/phvriens
[6] http://twitter.com/#!/AbitMORE_SCM
[7] http://www.facebook.com/profile.php?id=100003028105923
[8] https://www.abitmore.be/contact
[9] https://www.abitmore.be/en/taxonomy/term/4